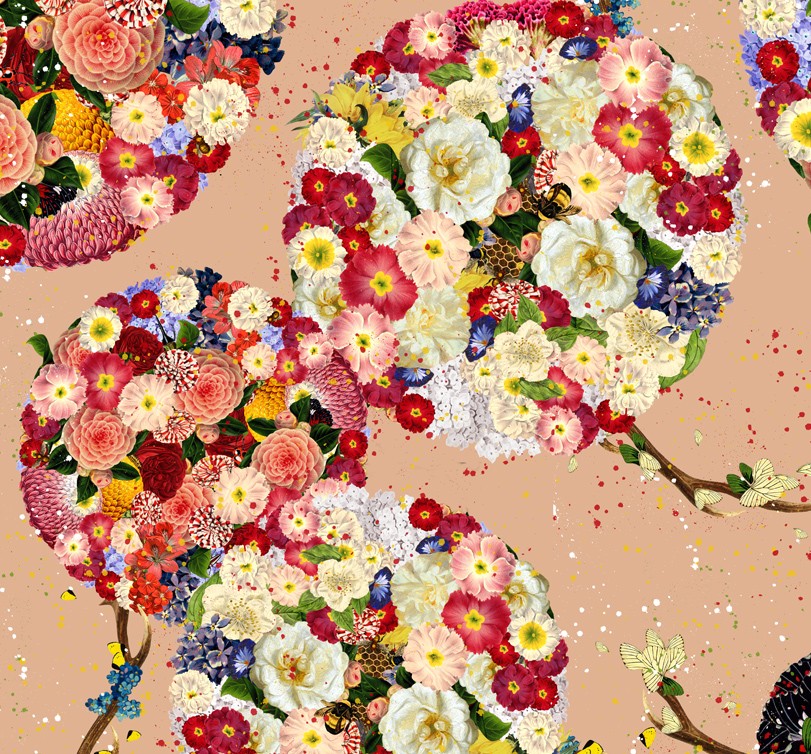 Also Available
flower bomb
"As the name suggest Flower Bomb is an explosion and celebration of floral and colours.

Look closer and you will not only discover flowers in all shapes, sizes and colours but some very well hidden insects lured to investigate these impressive, vivid and lively bouquets.

Printed on our silver metalized paper which creates a metallic luminous sheen overall"