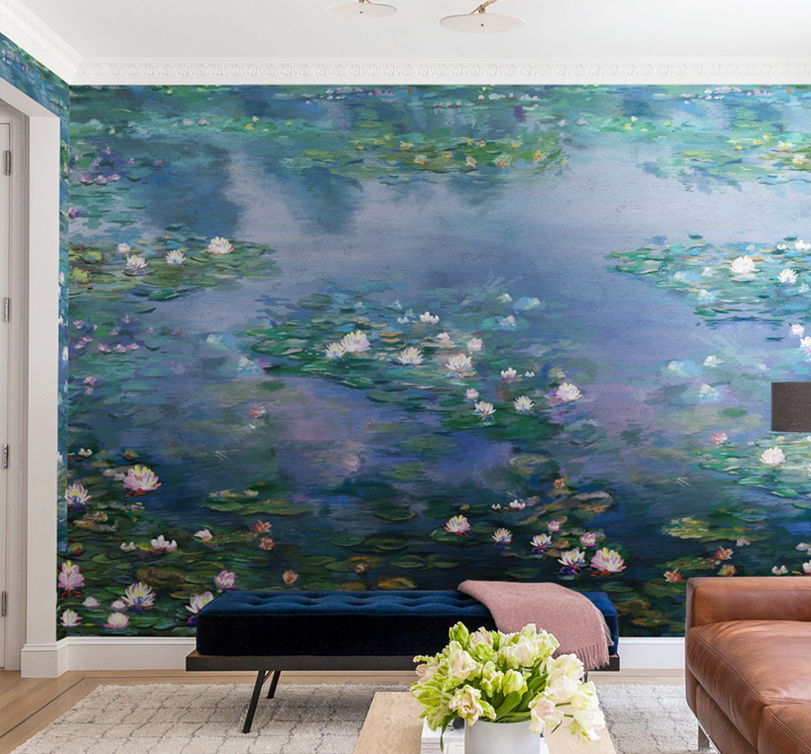 Water Lilies
CUSTOM BOTANICAL WALL MURAL

WATER LILIES is a dreamy homage to the mastery of nature possessed by the great impressionist artist Claude Monet.

Open your interior to the beauty, fragility, and radiance found in nature through this creative adaptation of his most celebrated work.

Our mural is stylized to your wall dimensions & our custom process allows you to change color, edit, move, add, delete elements etc.

It is easier than you think - contact us to find out more.