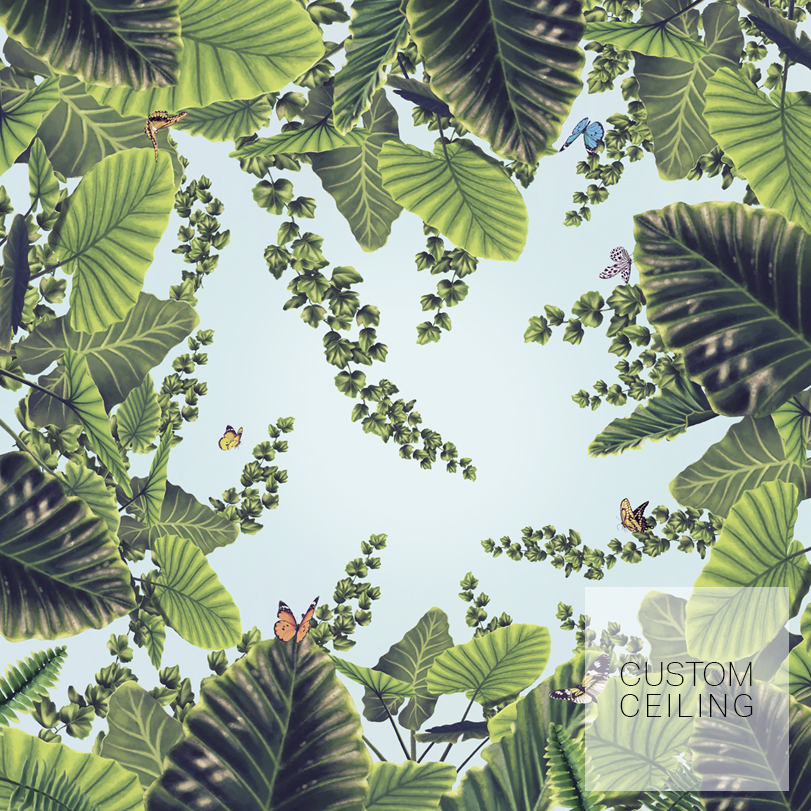 PALMULA
P A L M U L A atmospheric jungle mural with newly painted flora and fauna adds limitless possibilities to create your complete wall to ceiling custom mural experience.

All elements are beautifully hand painted then assembled to create a breathtaking jungle habitat to be explored and rearranged to your hearts content.

P A L M U L A can be stylized to any wall dimensions. All elements such as animals, plants and coloring can be customized to create your own picture-perfect jungle haven.