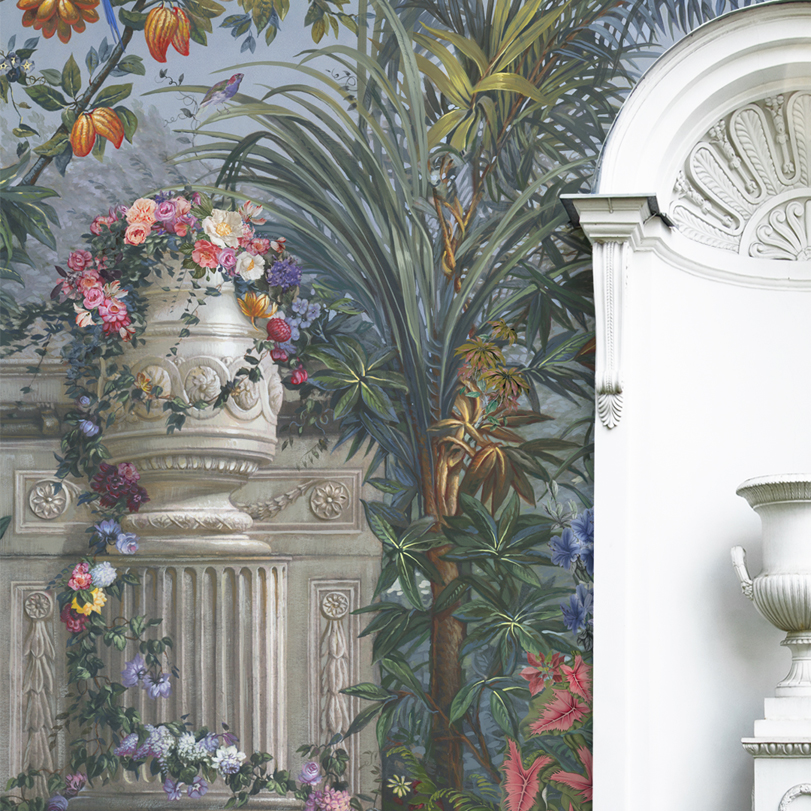 CORNUCOPIA
CARROLL COLLECTION by Alan Carroll

Cornucopia is the epitome of visual decadence and the exquisite, flamboyant and highly decorative mural art often found in homes of European royalty and the privileged during the 18th and 19th Century.

Cornucopia is a feast for the eyes, with each element painted with immense care and detail. The piece captures the notion of abundance, featuring perfectly blooming flowers, ripened fruit, lush greenery and lively fauna nestled among an atmospheric landscape that evokes concepts like sanctuary and paradise.

Cornucopia can be cropped or repeated to your chosen scenery to ensure beauty comes in all wall sizes.

Alan Carroll's extensive portfolio includes many high-profile projects and have worked with globally recognized designers & architects and clients such as Paul Simon, Oprah Winfrey & Quinlan Terry, to name a few. Alan is also regularly featured in World of Interiors, AD , House & Garden, Elle Décor & The New York Times.